See what our program did for people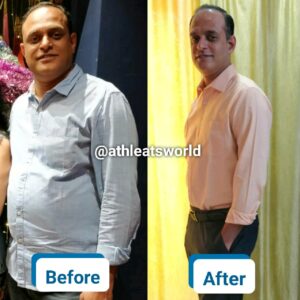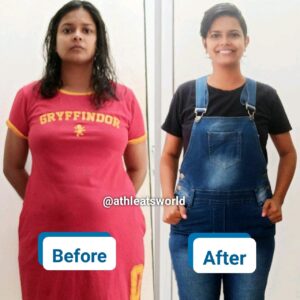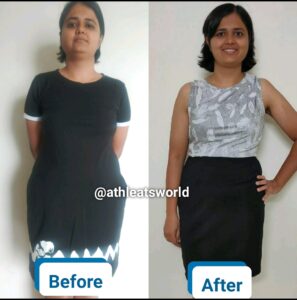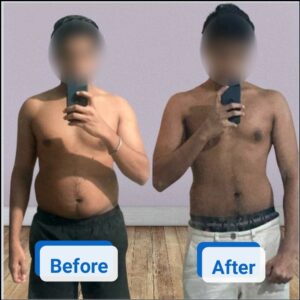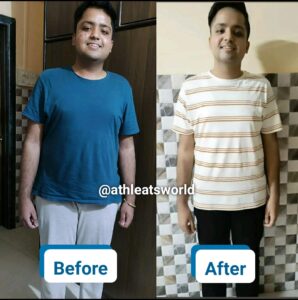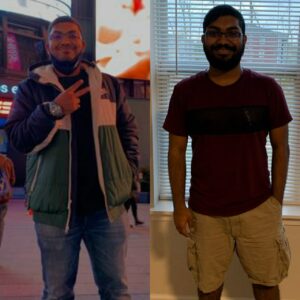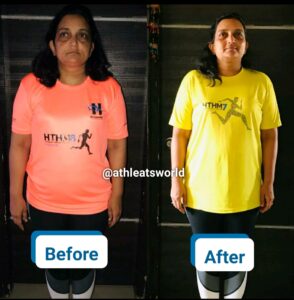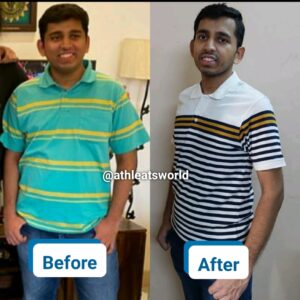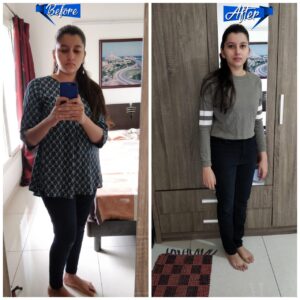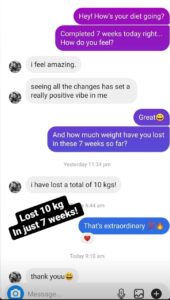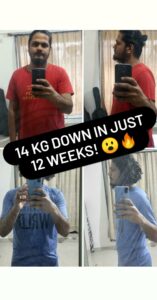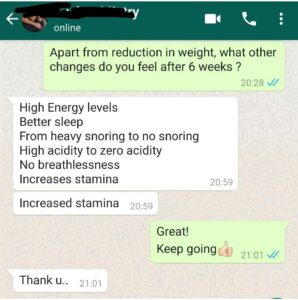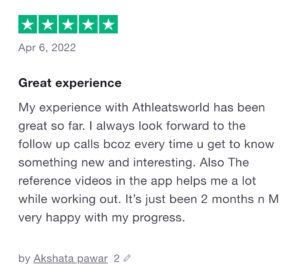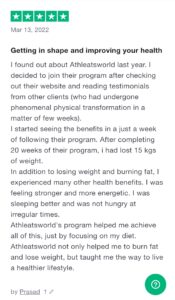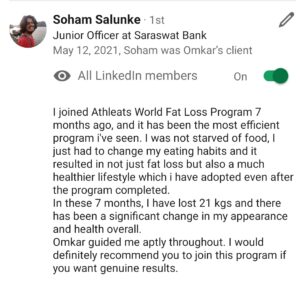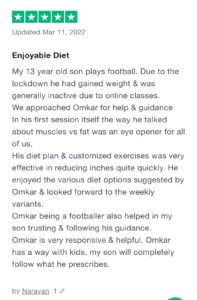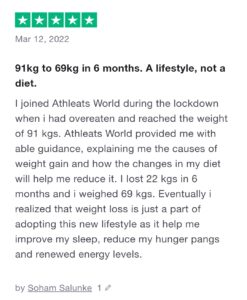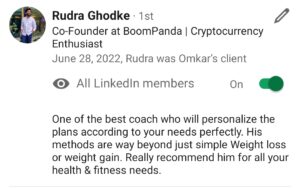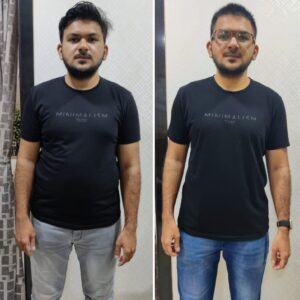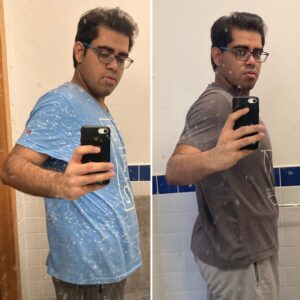 Watch how Mehak increased her strength, broke her weight loss plateau and achieved an extraordinary transformation!
" Last year I had hit a weight loss plateau, lack of stamina, my strength was not increasing and I used to binge eat, got COVlD. Now after the program I have reduced over 4 & Half inches around my waist. But that is secondary to me.... The biggest thing is I feel so much more energetic and toned right now that I wouldn't recognize myself compared to when I started!"
How Soham Reduced 8.5 kg (18.7 lbs) in just 5 weeks!
" I have lost about 8.5 Kg in the first 5 weeks. I have undisturbed sleep for 7-8 hrs now which didn't happen earlier and I don't feel bloated anymore! "
How Anant lost 5.5 kg in just 4 weeks!
My office colleagues were totally surprised! They were asking me how did I achieve this?!
'Now you look younger', that's what they said!
How Samiksha lost 12 Kg in 12 weeks!
I have lost 12Kg! My skin looks healthier, my hair whitening has reduced and the amount of confidence you gain from all these benefits is amazing!
How Prasad reduced 15 Kg in 20 weeks!
"I feel more energetic and don't feel hungry at irregular times anymore!"
How Dr. Nandini reduced her Thyroid levels by 50% & lost 4kg within 8 weeks!
"The best part of this program was my TSH (Thyroid) levels dropped by 50%, which was unbelievable !"
How Siddhesh reduced 8 Kg (17.6 lbs) in just 11 weeks!
" I had a very bad habit of munching while working and so I was able to get rid of that habit "
How Neha reduced 9Kg in 12 Weeks along with improved Thyroid levels
" I reduced 9Kg and after 4 weeks of the program, my Thyroid levels reduced significantly, and after 8 weeks my doctor reduced my medicine dosage "
How Dhruv reduced 10-11Kg in 12 Weeks
" Lot of my colleagues, my parents, my cousins and friends noticed the difference in me! "
How Sampada reduced 12Kg in 12 Weeks
" My aim was to reduce 10kg, but I couldn't achieve it with my prior diet. That time I took my health seriously and booked a session with Athleatsworld "
How Shreyas reduced 12kg in 12 weeks
"Once you know what you have to do, these 12 weeks will help you in the future too and now I feel equipped with a secret which will help me to improve my health even more!"
How Devraj reduced 17+lbs in 12 Weeks
"I have been able to maintain my weight even after completing these 12 weeks, in fact, I have reduced a few pounds more! "
How Kaustubh reduced 13-14kg in 12 Weeks
"Doctor had suggested me not to do any intense workouts, but following your program with the right diet plan and light workouts got me the results "
How Anjuli reduced around 10kg while having an ankle injury
"I lost around 10 Centimeters from my waist and most of my pre-pandemic clothes are fitting me now! My ankle has got way better, mood has become better, self confidence has increased. Earlier I didn't want to meet anyone and didn't like getting clicked, but now I have started going out and I really like taking photos now!"
Here's how Suyash, a CEO, looks after his Health & Fitness
"Apart from weight loss, after these 12 weeks I definitely feel more alert during the day, food habits have improved. During afternoon, when usually our battery goes down (feel lazy), that does not happen with me anymore! People say that I look leaner which gives me more positive feeling"
How Ravi's Fitness went from Good to Great!
"I am basically an outdoor person, so fitness wise I was good but despite that I experienced weight gain and increase in waist area so I thought there's something that I am doing wrong and that's when I decided to try something different!"
How Srijoni was able to break her weight loss plateau
" I must say, within the 1st week itself I saw some results. Not only did I lose weight, but I also feel more energetic! "
How Rudra reduced 5+Kg in the first 7 Weeks
" Now, I don't feel lazy, I am not sleepy, I feel more energetic, I am not hungry all the time and I am motivated to do my work "
How did Bhavna experience improvement in Eczema along with reduction of about 5 Kg in Just 8 weeks!
" 2 Weeks into the program and I started noticing significant changes. Dryness and itchiness reduced,
and I lost about 5kg! "
How Tushar reduced 8 kg in just 2 months without intense workouts!
This diet plan had several other benefits.... It made me feel highly energetic and reduced my acidity significantly.
How did Harsh go from "Skinny fat", to lean and toned!
I was skinny fat earlier, but after following their diet plan and putting in some work at the gym, I am in a good shape now!
When our clients started their fitness journey before they came to us, the only way they knew was : Eating less and doing hours of cardio!
Even then, they could not get their desired results.
The crucial element missing from their regime was – NUTRITION
Once they followed our program and saw positive changes and amazing results, it marked the beginning of a new happy and healthy lifestyle for them.